JOHN PETERSON, TMC CHAIR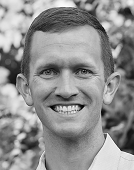 John Peterson is in his second year as Director of Bands at Cedar Ridge High School and his twelfth year as a high school music educator.

After graduating from the University of Texas with a Bachelor's Degree in Music Education, Mr. Peterson began his career in the Dallas area, teaching at The Colony High School in Lewisville ISD for four years followed by four additional years at Allen High School in Allen ISD. During his tenure at Allen High School, Mr. Peterson attended night-classes at Southern Methodist University and completed his Masters of Music in Music Education in May of 2016.

Prior to coming to Cedar Ridge, Mr. Peterson served two years as an assistant band director at Round Rock High School in Round Rock ISD.